Keep The Faith!
Get quiet, go Within, and Keep The Faith!
When times are rough, you may feel lost and everything seems so dark. But you must not sink into despair. It does nothing to change the problem(s) it only makes things worse–going dark is not a problem solver but a problem compounder.
Oh yes, absolutely, feel what you feel and own it, 'cause sprinking positive affirmations over the feelings doesn't help as you're only denying what is going on which delays the Healing. So don't deny it, but don't stay in that dark space, don't make it your home. Visit, then get the hell out, the longer you sit in that dark place, the more energy it saps continuing to lower your frequency, heap on the stress, increase your anxiety. So with that diet of darkness, you jussssst keep on spiraling down, down down even lower.
See if you can pay attention when you are in the throes of darkness–what kind of thoughts keep pouring in? Like begets like, dark and negative thoughts plus feelings just draw in more dark and negative thoughts and feelings.
And don't make your problems into your Identity because you are sooooo much more than the dark feelings and problems you have, you are soooo much more than any bad experiences you are undergoing. They are just Experiences, not who You Truly Are.
So to those who are feeling fearful, worried, anxious, stressed and alone, get quiet, breathe deeply and remember to Keep The Faith. Lift Your head from sorrow and expect brighter days. Expecting the worse only perpetuates the worse to sit in your airspace…if You don't Keep The Faith what else is there?
I just Love this quote from Jason Micheal Ratliff: "Faith is a light. You could be experiencing one of the darkest nights of the soul, lost, confused with no answers, no guidance. Those are all dark thoughts that we have had when we felt the most alone. But we escaped because we believed. That's the power of faith. Can you let go and pull away from the darkness with forgiveness to self and trust that it will all work out? Don't ask 'if', just hand it over to faith. The unknown is not a dark place. Faith lights the path ahead of you. That light will also provide support so you never will be alone. Light collects together to come to your aid and there is a glowing globe of protection surrounding you. It is a force field that cannot be penetrated by the darkness. It will accompany you whenever you feel loss of hope, have FAITH in it."
The author Lailah Gifty Akita tells us, "Keep the faith and be hopeful for the future. Our best life is ahead of us."
"Faith is taking the first step even when you don't see the whole staircase." – Dr.Martin Luther King Jr.
"Faith is the strength by which a shattered world shall emerge into the light."– Helen Keller
And lastly, "Doubt is a pain too lonely to know that faith is his twin brother." Khalil Gibran
I could go on with these quotes, there are so many.
I say, Keep The Faith y'all, Keep The Faith. Trust. Expect. Breathe. Ask for help if need be. And open Your eyes…
There is much JOY, CREATIVITY and FREEDOM being realized. For many, there is a Rebirth and Regeneration. There are discoveries, realizations, Awakening. People coming together in Community. People seeing that this pandemic brings with it not just pain, death and suffering, but mighty mighty lessons within it.
Keep The Faith y'all… Keep The Faith.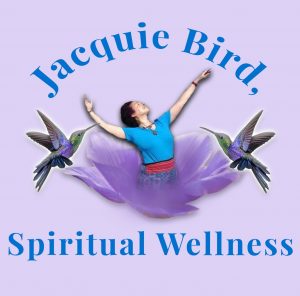 Your Wellness Guide